Back to collection
All of our products are rigorously field tested and we proudly guarantee against defects in materials and craftsmanship.
Ratings & Reviews
Customer Reviews
Write a Review
Ask a Question
03/23/2020
Eleanor S.
United Kingdom
Gave my dog blisters
Boots were good quality and did not come off when out walking. After the first day the boots gave him blisters, on the dew claws of both front paws. Might be a sizing error on my part but I measured his feet and ordered as per the guidelines. Won't use them again, and probably would not recommend. They are a tough, inflexible material which might have caused the problem.
Hi Eleanor, sorry to hear you had this experience. We'd recommend trying boot liners with them if you haven't already, we find this can help especially with issues around the dew claw.
03/20/2020
Phillip B.
United States
Dog Boots
The boots r paper thin! The boots r not worth the money! The boots don't last a few dogs walks on a concrete sidewalk let a lone a hike in the woods.
MV
03/20/2020
Marcelo V.
United States
Extreme quality but with some caveats
The shoes are very well made, without burrs or badly made seams. However, it is very complicated to identify the ideal size for the dog, especially if you are from another country and do not have a store or Ruffwear representative, which is my case. I'm from Brazil. The shoes were a size bigger than the ideal for my Blue. Another detail is that the entrance of the shoes are exactly on the extra finger. I had to make a set of "gloves" with elastic tapes to avoid hurting her. I understand that there are specific socks for dogs but I'm in Brazil and it's very hot here. Despite the problems I had, I definitely recommend these shoes.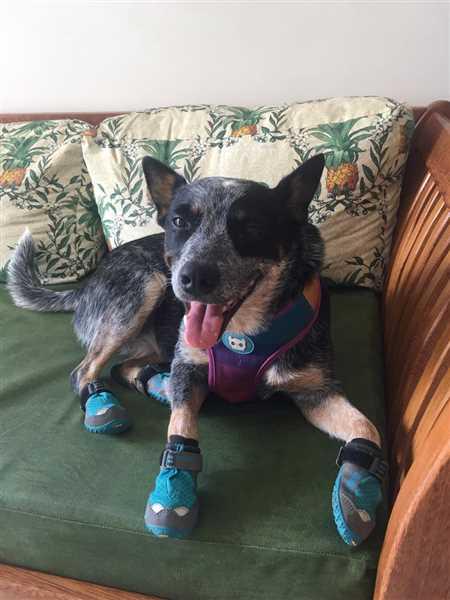 03/16/2020
LYNN K.
United States
PAW-FECTION 100000/10
I found out about this brand through a Doberman K9 who uses this when sniffing out drugs in raided houses with glass everywhere (Duke impresses everyone).My Siberian Husky was a little weirded out and walked in a way that my entire family was bawling hysterically lol. Within a few minutes she acted as if it were nonexistent! I use it here an there, for our trails (sadly) have glass on them (tragic), and I'm not sure if the salt used in snowy weather is toxic to pups or not. Shiva gets truckloads of comments on her new booties and the black color matches her coat flawlessly! The measurements are true to their statement, for Shiva's booties fit superbly. I recommend this brand to everyone, and stay true to my word on these being the best out there. They are worth every single penny.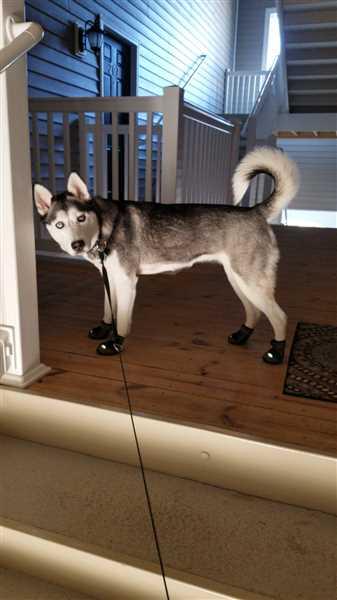 03/10/2020
Edith P.
United States
Rubs ankles raw
Not good. Clumsy and painful to wear
We regret to hear that Robin hurt their paws. Every dog is different, so it is hard to know what will work for each one. Often socks, or our Bark'N Boot Liners, are a great fix for pups with sensitive feet. They provide an extra layer that wicks away moisture and protects against rubbing. It is also important to cinch the boots down securely around the ankles to prevent any unwanted movement of the boots. If you have any other questions or concerns regarding Robin's boots or their use please reach out to us. We are happy to help! https://ruffwear.com/pages/contact-us