Back to collection
All of our products are rigorously field tested and we proudly guarantee against defects in materials and craftsmanship.
Ratings & Reviews
Customer Reviews
Write a Review
Ask a Question
03/12/2020
Ann0 B.
United Kingdom
Great
Fab. Bought this for my staffy who has very little fur. Wider, harder collars were rubbing. This is soft thin and so comfortable we can leave it on permanently. Just the job.
03/11/2020
Melinda J.
United States
Knot collar
Excellent. Getting ready to order other colors
03/04/2020
Leslie H.
United States
Knot-a-Collar
Excellent. Great all around collar which I use daily for my dogs.
03/03/2020
Kevin M.
United States
Looks good, but not very strong or secure
I'd highly recommend it as a tag collar, but not as a leash collar. I have a husky and I really liked how this sat under her fur without making it stick up awkwardly like a lot of other collars she's had. The problem with it was when I connected the leash to it, it would slowly loosen itself if she pulled. I would have to retighten it once or twice a month. For any serious activities I ended up switching to a harness. After picking her up from the groomers yesterday, I noticed that part of it had snapped after 1.5 yrs of regular use.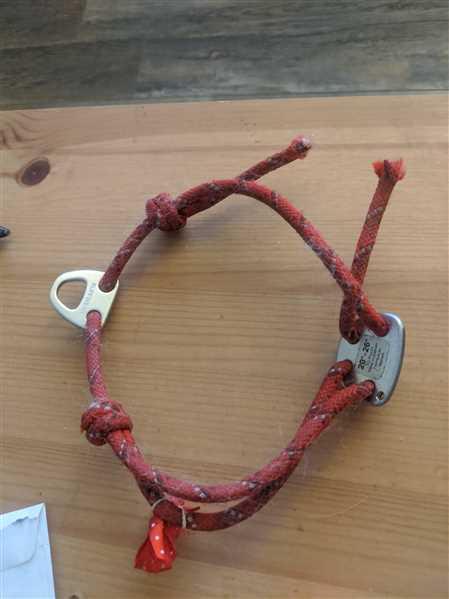 03/02/2020
Claira S.
United States
Great Buy!
I am really pleased with this collar. The knots were a bit stiff when I first tried to adjust the collar, but after the first adjustment, it is fine. If your dog pulls on the leash, the knots will slowly loosen up, but for your everyday collar, its great!