Graham is an award-winning alpinist, Shannon is a retired world champion Ultimate Frisbee player and Pebble the Doodle is their fluff of joy that reminds them to play hard, sleep in and snuggle at every opportunity.  You can find them on the trails, mountains, crags, and parks of Central Oregon.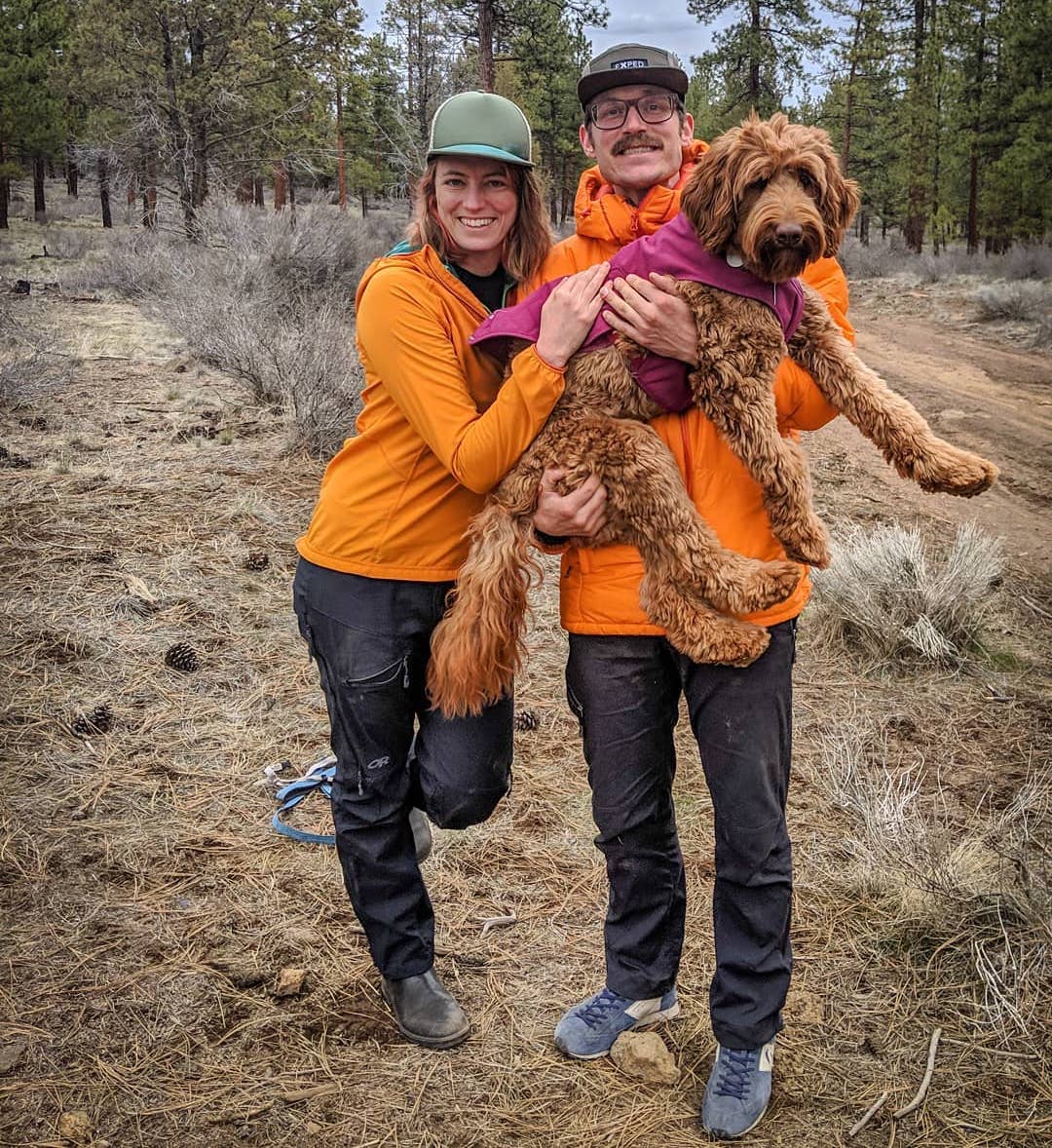 " Pebble is one of our best friends and a member of our family. She is a reminder to stop and smell the flowers and play till you fall over.. "
-Graham & Shannon
Featured Stories
Graham & Pebble's Quest for Rest

Graham is an award-winning alpinist who explores the mountains, trails, and crags of Central Oregon with his fun-loving canine sidekick, Pebble the doodle. Below, this Ruffwear Ambassador duo share how they hit pause on playing hard to rest and recharge.

Six Tips for Crag Dogs (And Their Humans)

"Pebble has turned into a great crag dog, happy to be outside, happy to say hi to other climbers and dogs, and happy to lounge in the sun. Over this time, I have learned some things about being a good owner of a crag dog. Here are six of them."