There's never a dull moment when it comes to life with Titan, Star, and Colt. Whether Colt is baying and off following his nose, Titan is making friends with every person and critter he meets, or Star is exploring all the nooks and crannies in the area, there's always some form of action in this pack. Laura, Titan, and Star spent years on the road exploring the United States and Canada while living in a van and eventually picked up another human to add to the pack! A few years later, they met Colt, a young hound who needed a home. Now the family of 5 lives in a tiny house in the Pacific Northwest where they hike, bike, and ski, through the endless explorable terrain.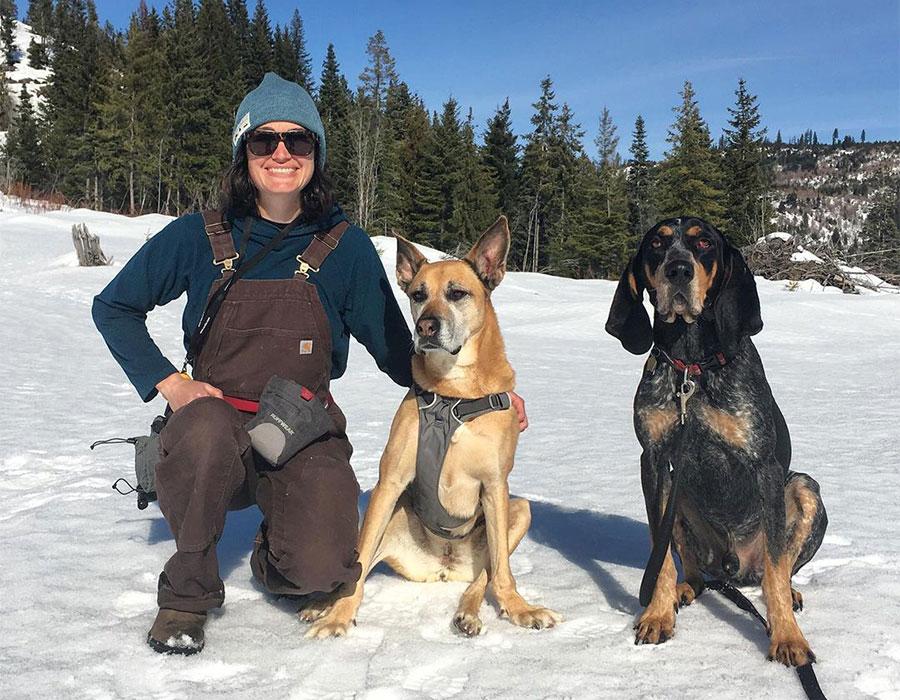 " My dogs mean the world to me! They are my family, my best friends and my partners in almost everything that I do. They inspire me to get out and explore new places that we've never been and to seek out wild and isolated places. Seeing their joy in the outdoors makes me want to spend as much time as possible adventuring with them. "
-Laura
Featured Story
Tips for Living in a Tiny House with Big Dogs
Seven years into living the tiny house life, Laura and her pups, Star and Colt, are masters at maximizing their space, exploring outside, and enjoying the togetherness that living tiny brings. We checked in with Laura to hear her top tips for living in a tiny house with big dogs.