Nate and Dani Wyeth live in Bend Oregon with their golden retrievers, Ranger and Lemon. They love spending as much time outside as possible, and having the dog forces us to do so even more. We take him with us everywhere we go, he makes everything so much more fun.
Follow their adventures at: @natewyeth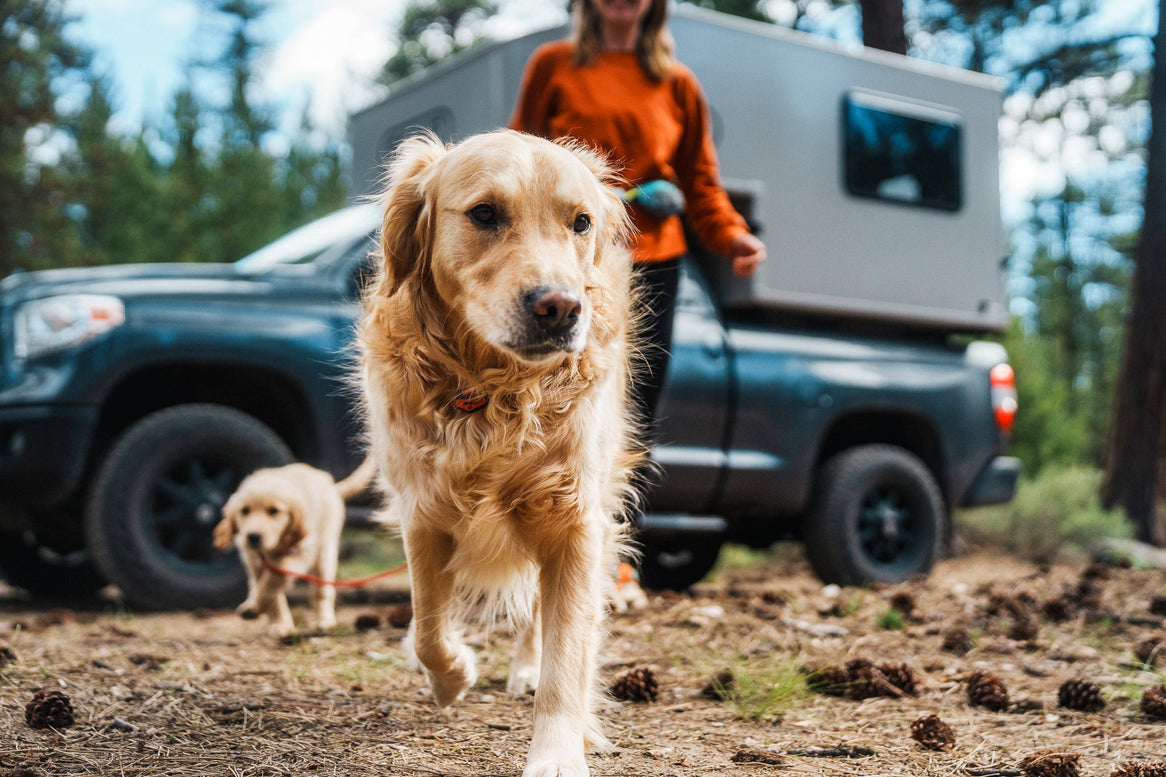 " When we started our family, we weren't sure what we wanted it to look like, but we knew we always would have dogs. After years of trying to have children, suffering many losses, and we came to terms that maybe children aren't meant for us. That made our dog that much more important to us, and we completely rearrange our lives for him. He inspires us to get outside, smile more, and live life to its fullest. "
-Nate & Dani
Road Trip Inspiration
A Puppy's Guide to Road Tripping

Ruffwear Ambassadors Nate and Dani Wyeth live in Bend, Oregon with their favorite road trip sidekicks: golden retriever, Ranger, and 10-week-old puppy, Lemon. They've mastered the art of dog-friendly road tripping – and recently added some puppy-specific tricks and travel gear to their tool kit.

A Two Week Road Trip With Dogs

"It brings me so much joy to see how our dogs, Tanner and Ranger, respond when one of us asks, "Who wants to go for a car ride?" Last fall, as we do every fall, we headed out for a two-week road trip to some places we'd never been but always wanted to go."