Trevor DeHaas is a self-taught adventure photographer with a passion for traveling and the outdoors. His companion Kahlua, a Catahoula Leopard Dog mix, inspired Trevor's love for photography, travel, and adventure. In 2017, Trevor quit his secure-but-unsatisfying job, and the duo traveled around North America, hiking snow-covered mountains, soaking in natural hot springs, and paddleboarding on glacial lakes. Using their unique photos, Trevor and Kahlua hope to inspire others to fall in love with the great outdoors and to spend more time with their four-legged companions.
Follow their adventures at: @trevordehaas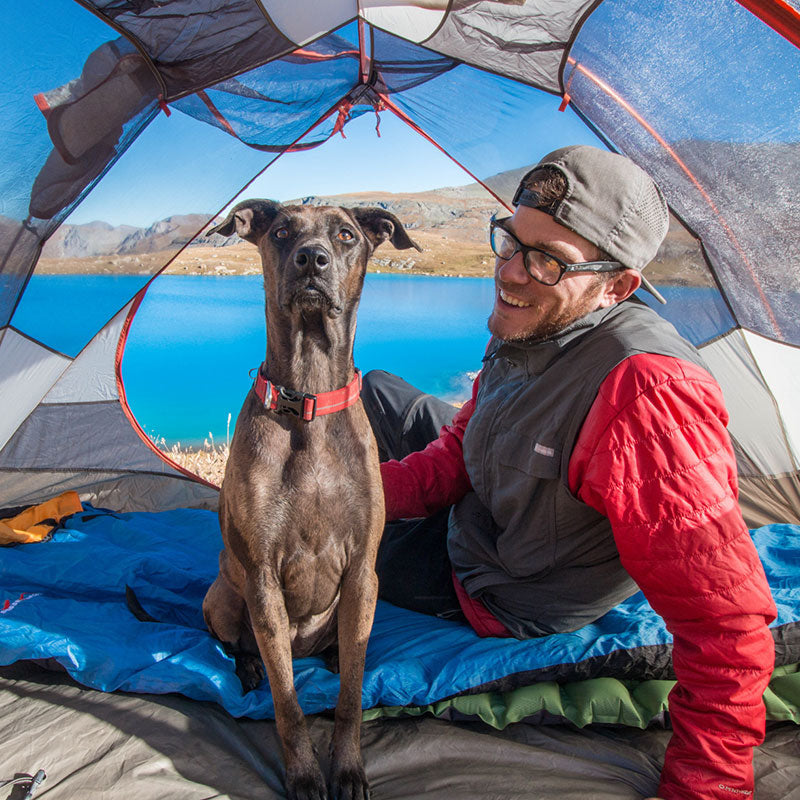 " Kahlua means the world to me. She inspires me daily to step outside of my comfort zone and is constantly teaching me how to be a better person. "
-Trevor
Featured Story
The Road Less Traveled
Before Trevor DeHaas met his dog, Kahlúa, he was working a corporate job, living in the city, and ignoring his kidney disease. When Kahlúa came into his life, he quit his job, began exploring the outdoors, and started to take better care of his health. He is now an adventure photographer, living his best life.