Kyle and Bree adopted Noodle over 3 years ago with a spinal cord injury from unknown trauma. She has such a spirit for adventure that her disability does not slow her down. She continues to inspire us everyday to adapt our life when less planned changes occur. She inspires us to take each moment, each hike and every step in stride. Noodle is less than impressed with her younger and otherwise clumsy but fearlessly loyal brother Shamus. Through our work as physical therapists and Noodle's inspiration we want to encourage all people to be outdoorsy regardless of physical ability.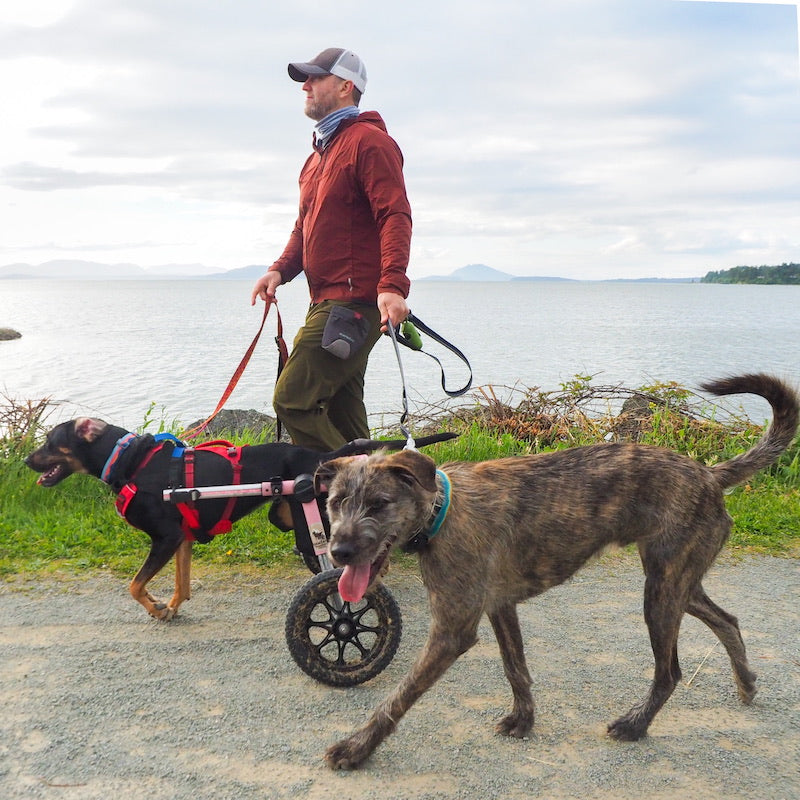 " Noodle's unrelenting joy for any outdoor adventure no matter how small means so much to us. "
-Bree & Kyle
Unleashing Noodle's Possibilities

From Noodle's first set of wheels to her first hike, swim, and catch of a flying disc, her story shows how grit and a little extra support from those around you go a long way when it comes to #UnleashingPossibility.

How To Plan a Trip to Canada With Your Dog

Read on for Bree's tips for crossing the Canadian border with dogs and discovering national parks with dog-friendly trails – including how she found trails that were a fit for Noodle, her pup with a spinal cord injury.

Van Life: Coast Road Trip with Bree & Noodle

In this story, Ruffwear Ambassador Bree shares how her van road trip along the PNW coast offered her dogs a chance to grow in a new environment.