Frida & Leo are outdoor enthusiasts and love to take their dogs Henry and Wally with them everywhere they go. A new adventure is always around the corner, whether it's travelling around Europe in their Land Rover Defender, a long misty hike at home, or camping in the middle of nowhere, they're always looking for somewhere a little wilder.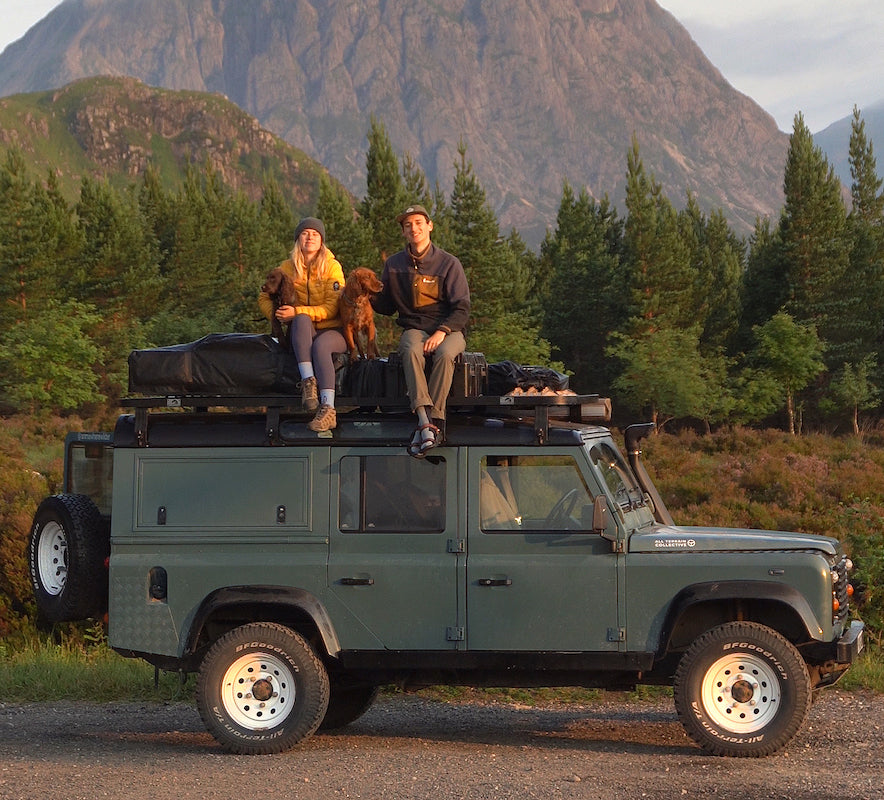 " Nothing makes us happier than being in the mountains or sat around a campfire with our dogs, their pure happiness for the smallest things remind us to live in the moment with them every single day. Dogs really are the meaning of life. "
-Frida & Leo
Backpacking the 40km Scottish Mamores Munro Circuit with Our Two Dogs

As soon as Henry and Wally see us organising and packing their hiking packs, they start getting excited and can't wait to hit the trail – especially when it's for three days on the Scottish Mamores Munro Circuit.

How To Take a Van Camping Trip With Your Dog

Want to try a van camping trip with your tail-wagging sidekick? Ruffwear Ambassador Frida Berg has you covered with her top tips & tricks.