I'm Katie, with my constant sidekick Quinci. We're desert dwelling, trash collecting, community loving hippies. We choose the outdoors and community above all else. Whether that's hiking, paddleboarding or backpacking - we love it all. We live in Arizona, and explore on the weekends and weeknights. I work a 9-5ish job, but that doesn't slow us down. We're just happy sticking to our local favorites as we are exploring new and exciting areas. See you on the trails!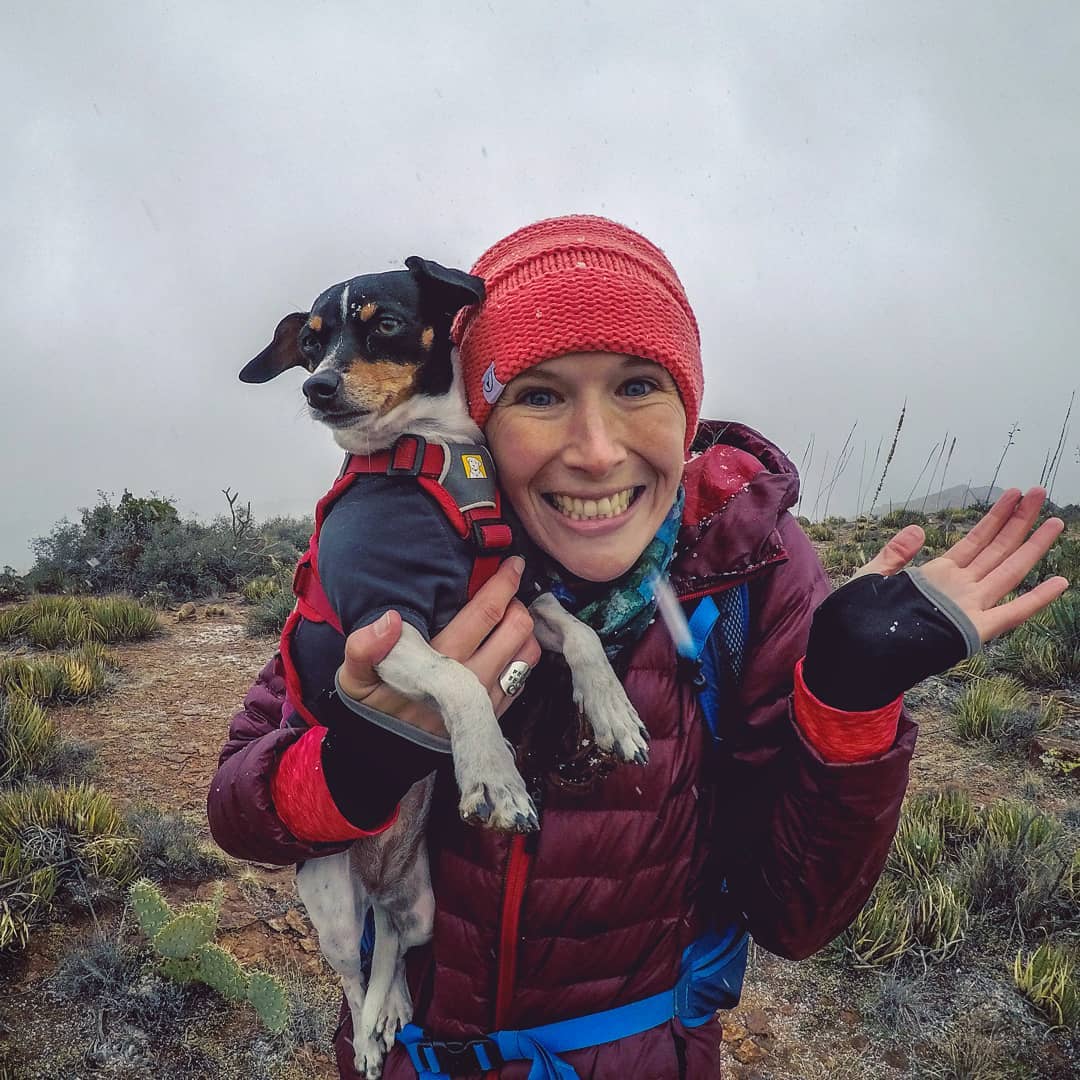 " My dogs remind me to take advantage of each day and every opportunity. We feel most alive when we escape into the wilderness! To me, they represent freedom, love and authenticity. "
-Katie
Featured Story
Waypoints: Ashes on the Arizona Trail with Katie & Quinci
Ruffwear Ambassadors Katie and her canine-sidekick Quinci recently said goodbye to a member of their pack, beloved dog Chipper. To honor his life, Katie and Quinci embarked on a 67-mile, 6 day hike of the Arizona Trail where they spread Chipper's ashes in a bed of wildflowers.