Maria Christina Schultz is an outdoor enthusiast, American Canoe Association-certified stand up paddleboard instructor, and author of two books. Her dogs are her constant companions while paddling, camping, mountain biking, and running. They've joined Maria on rivers, lakes, trails, and road trips up and down the east coast and have paddled all five of the Great Lakes. Maria has discovered that sharing the paddleboard with her dogs strengthens their human-canine bond and inspires her to push the boundaries of what's possible. She shares her passion for paddling with her dogs through her books, How to SUP with your PUP: A guide to stand up paddleboarding with your dog and Paddle Tails: Reflections on people and dogs who find balance on the water. Maria also teaches clinics and regularly contributes stories to the Ruffwear dog blog.
Follow their adventures at: @sup_with_pup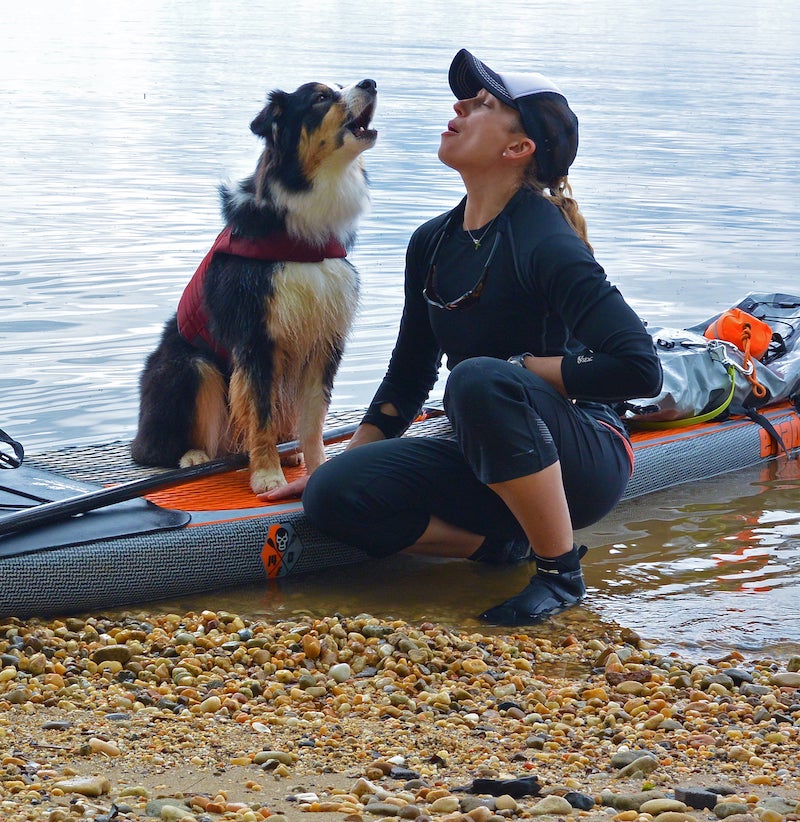 " Riley and Kona are my paddle partners. I may not be the fastest paddler on the water hauling around two Australian Shepherds, but I wouldn't have it any other way. I'm most happy when the three of us get to enjoy adventures as a pack. "
-Maria
Featured
Top 4 Dog and Kid-Friendly Summer Activities
Ruffwear Ambassador Maria Christina Schultz is an outdoor enthusiast, certified stand up paddleboard instructor, author, and mother. Here, she shares her tips for 4 dog and kid-friendly summer outings, plus dog training and gear advice to get you started.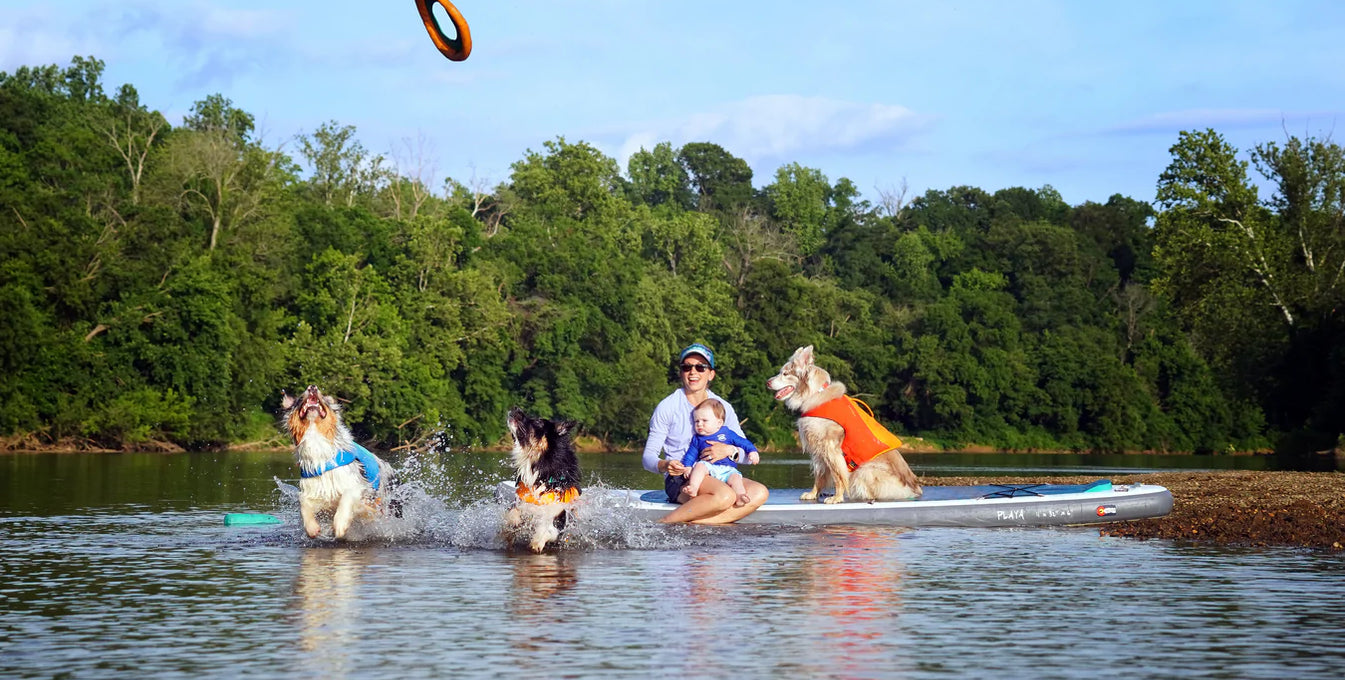 Learn to SUP
SUP Pup 101: How to Paddleboard with Your Dog

How do you and your dog start paddleboarding without any experience? With help from SUP instructor and dog trainer Maria Schulz, Brad and Julie learn all the basics and tackle their first day on the water.

Top 10 Tips for Standup Paddleboarding With Your Dog

Ruffwear Ambassador and author of How To SUP With Your PUP, Maria Christina Schultz, offers up her top ten tips for standup paddling with your dog.

How To SUP With Your PUP: Getting Your PUP Back On The SUP

"One of the most important topics covered in this edition is a step-by-step guide for safely getting your dog back on the board from the water. This is the single most important skill every dog-loving paddler should know."