Nathan is an ER veterinarian. He adopted Turkey in Colorado when he moved there for vet school and they explored the Rocky Mountains together. From the slick rock valleys of southern Utah to the glacial lakes of Canada, they have found beauty to explore and new trails to cross together.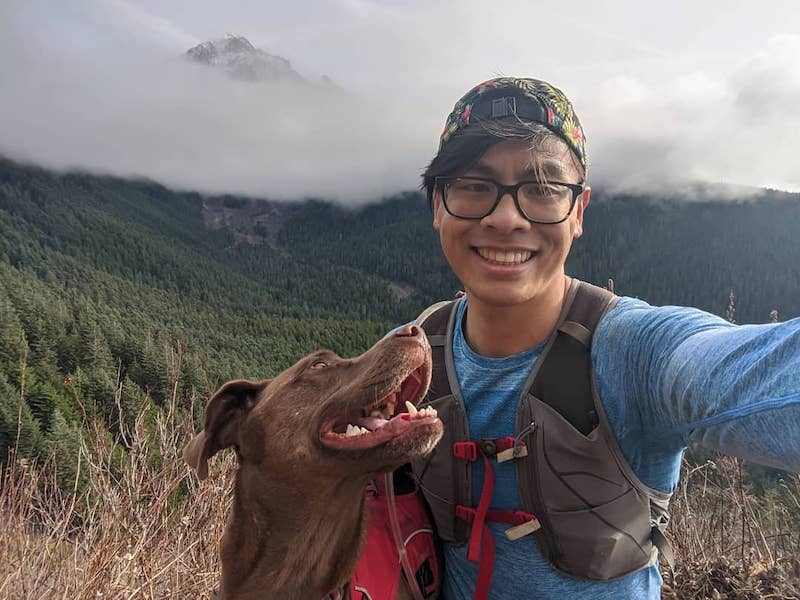 " My dog Turkey, helps me stay present and enjoy the moment. "
-Nathan
The Paths We Share: Trail Running with Nathan & Turkey

Nathan Nee is an ER Veterinarian. He and his canine sidekick, Turkey, live for exploring the trails together. Here, Nathan shares how traversing these paths with Turkey has not only strengthened their bond, but helped him find his own path forward in life.

Discovering the Front Range

In the mountains of Colorado's Front Range, Nathan first discovered a new pace of life. With Turkey, he learned how to live in the now. Together, they found a new home in the mountains,.