Ruffwear proudly supports avalanche rescue teams around the United States and Canada by providing gear for their highly trained rescue dogs. These specially trained dogs are skilled at locating victims buried in and under the snow. Wearing red Ruffwear Web Master Pro™ Harnesses, the rescue dogs are visible canine landmarks when cruising down the slopes of many ski resorts across North America. Using input from rescue teams, we designed the Web Master Pro™ Harness and the Patroller™ Leash to withstand the extensive wear and extreme weather conditions encountered by avalanche rescue dogs.
The rescue dogs train with their handlers at their home mountains every day during ski season to help keep skiers and snowboarders safe. The key to training and certifying a dog for avalanche rescue is the reward at the end of the dig. Most avalanche rescue dogs enjoy a play session with their handler following a successful search. In addition, these rescue dogs attend avalanche rescue dog training schools, such as Wasatch Backcountry Rescue (WBR), for intensive training.
Ruffwear sends our thanks to these extraordinary teams for their dedication and service. See you on the slopes!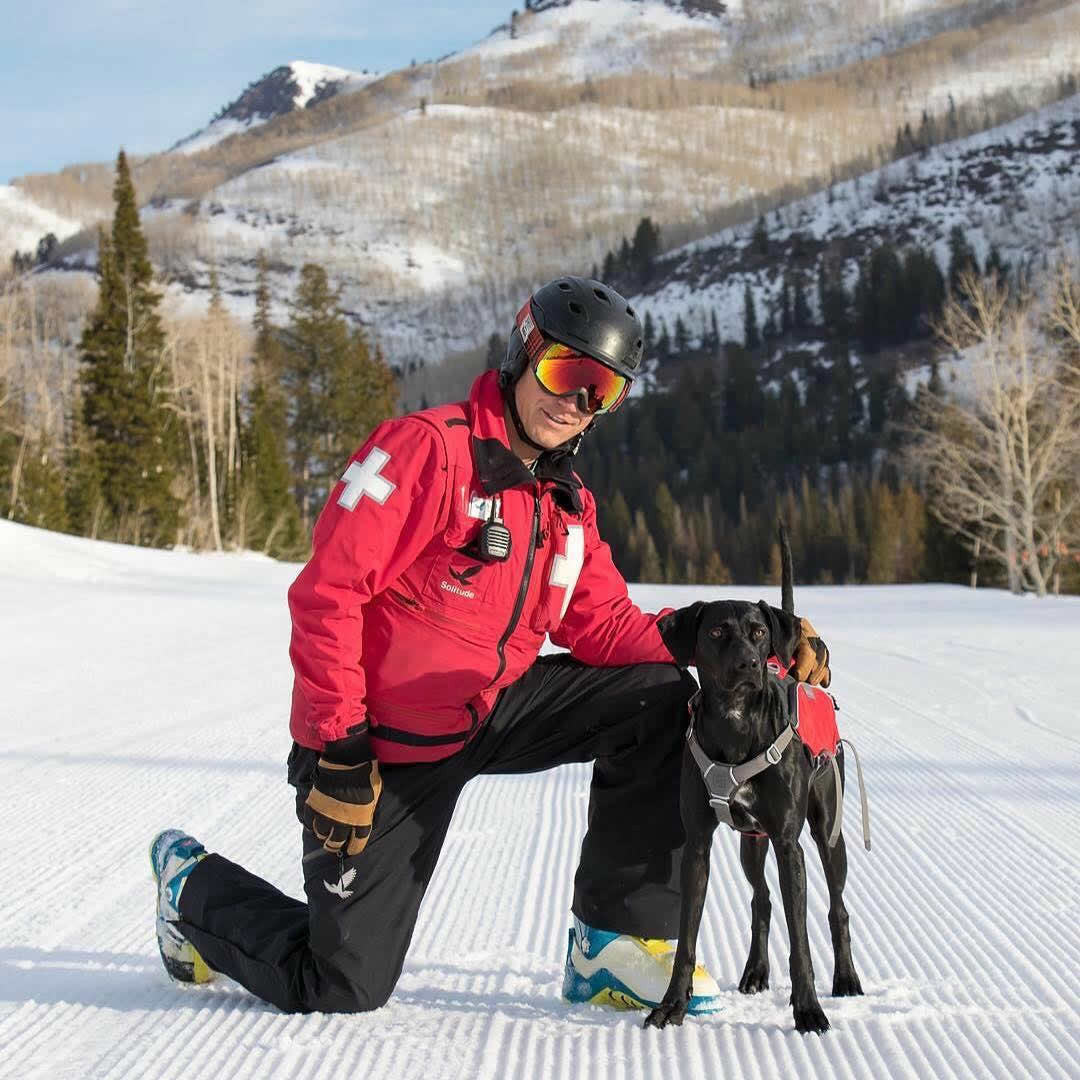 " Dogs do speak, especially when you've built a partnership of trust. Everything I've learned about search and rescue, I've learned from my dogs. "
-Tracy D. Christensen, president of Wasatch Backcountry Rescue
Avalanche Dog Inspired Products
Featured Story
Meet Ruddy: Mt. Bachelor's Newest Avalanche Dog
Ruffwear's marketing team recently made the trek to Mt. Bachelor. Their mission? Learn about (and play with) Mt. Bachelor's newest avalanche puppy in-training, Ruddy.