Let's hear it for the dogs whose tails wag the moment the running shoes come out. From that first step out the door or at the head of a long, winding trail, our dogs are our motivators to get going and keep going.

Explore the gear and guides for logging those miles as a team and finding your stride with your furry pacer.
Explore All Dog Running Gear
Guide
How To Run With Your Dog
Krissy Moehl and her four-legged pacer, PD, team up as your ultimate coaching team to help you and your dog discover the joy of running together.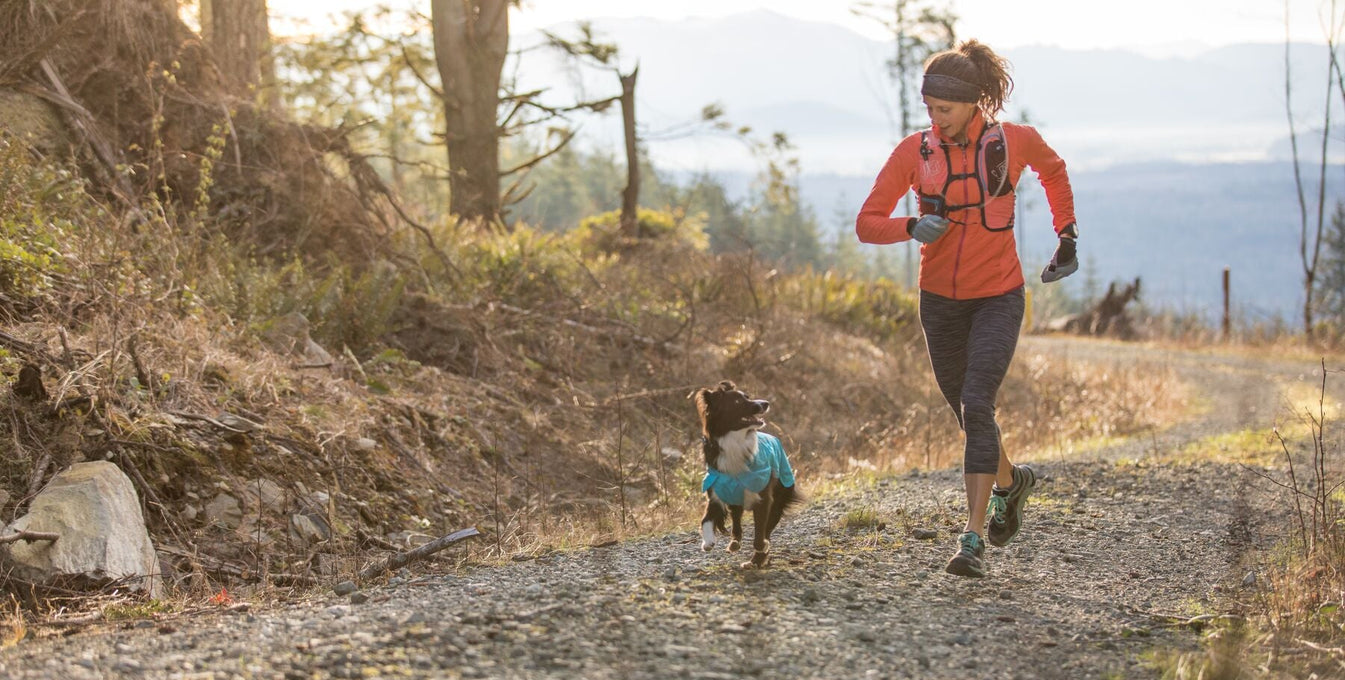 Frequently Asked Questions
With the right preparation and planning, you can set you and your dog up for a fun time running together. We always recommend checking in with your vet ahead of getting started for any questions you might have specific to your dog's health and running - like age, breed, and other considerations.
It's going to vary depending on breed, age, and level of fitness of your dog. Weather can play a role as well. Build mileage up slowly, give your dog rest between longer runs, and check in with your vet to get advice tailored for your specific dog.
Alternating between running and walking throughout your run is a good place to start. Gradually build up more time running and less time walking. Stay in tune with your pup, as they may need a break even when you don't.