Conservation Canines is a world leader in training and fielding detection dog-handler teams to work in service to science. These scat detection dogs and their handlers are deployed in projects around the world, using non-invasive techniques to collect vast amounts of information on species abundance, distribution, resource use, and physiological health.
What does it take to be a scat detection dog? The ideal scat detection dog is intensely focused and has an insatiable urge to play. The single-minded drive of these dogs makes them perfect for Conservation Canines. They are happy to work all day traversing plains, climbing up mountains, trekking through snow, and clambering over rocks and fallen trees, all with the expectation of reward – playing with their ball – after successfully locating wildlife scat.
"Rescuing hard-to-home and high-drive dogs for the work we do is the best journey; with patience (and hours of fetch), we can discover their true personalities and perceptiveness. Combine that newfound intuition with a biological target, such as orca scat or an invasive plant, and the dogs follow their nose to some incredible sources of data for science. Whether the target is in a tree, floating on water or buried in dirt, our adventure seeking teams love the thrill of these treasure hunts, getting muddy and constantly following their nose to help biologists make better conservation minded decisions." – Suzie, Conservation Canines
Ruffwear proudly supports the Conservation Canines by providing gear to all of the dogs. As Ruffwear ambassadors, they put our gear to the test in the harshest environments for days or even weeks at a time, providing valuable feedback to our product development team.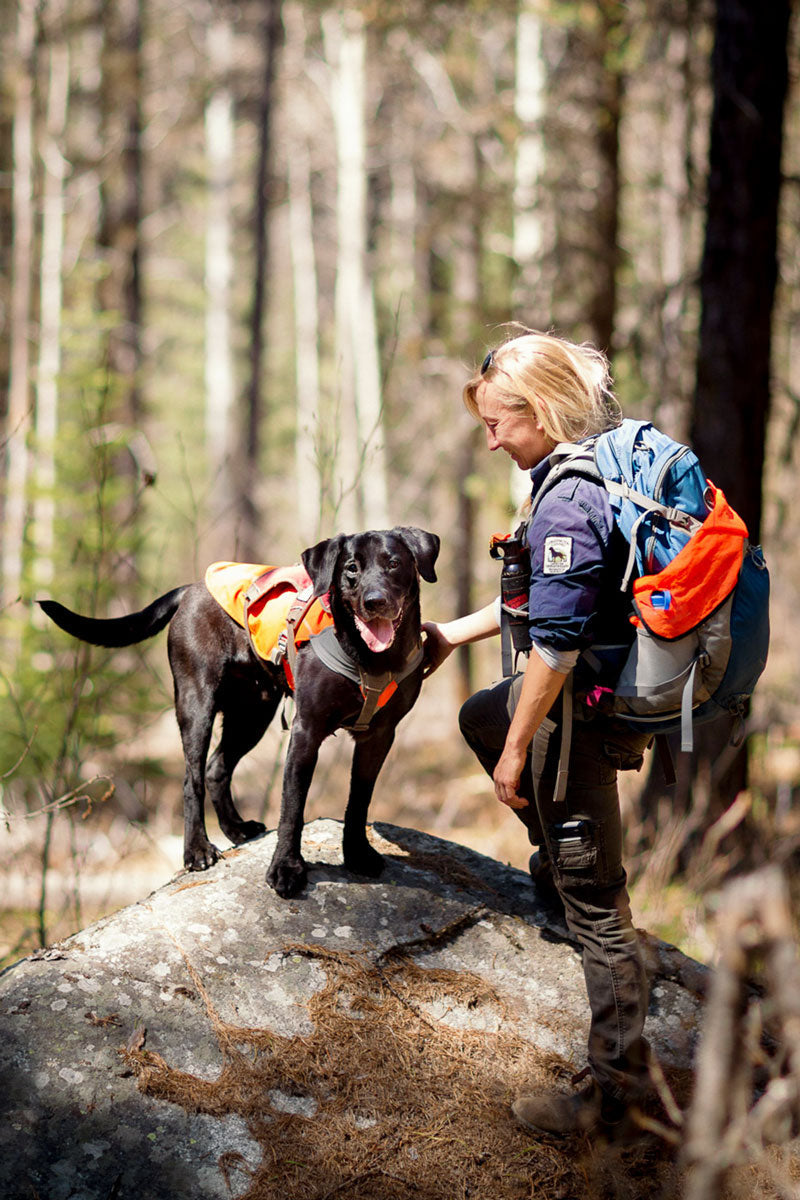 " Our goal is twofold, on one paw, we want to provide an awesomely rewarding life for some misunderstood misfit dogs. On the other paw, we endeavor to discover better ways to conserve our vanishing wildlife. Along the way, we are rewarded with an indescribable bond and provided the rare opportunity to experience the world as seen through their eyes or in this case, their nose. With their aid, we are able to learn about not just one species but gain a better understanding of the entire web and the role each species, ours included, play in it. "
-Heath Smith, Lead Instructor and Director of Field Operations