Soak, wring out, go. Our cooling gear keeps dogs comfortable in hot weather. From day hikes to trail running to backpacking, we have options to keep every dog cool.
BEHIND THE DESIGN: COOLING GEAR
How Our Cooling Gear Works

From how it works to which cooling gear is right for you, here's your hub for learning about all things dogs and cooling.

Evaporative Cooling 101

Our cooling gear uses shading and evaporative cooling to help keep your pup cool. What is evaporative cooling? And in what climates is it most effective?

5 Ways to Keep Your Dog Cool

There's more to it than cooling gear. With a solid hot-weather strategy, you and your dog can keep exploring, even amidst the sweltering days of summer.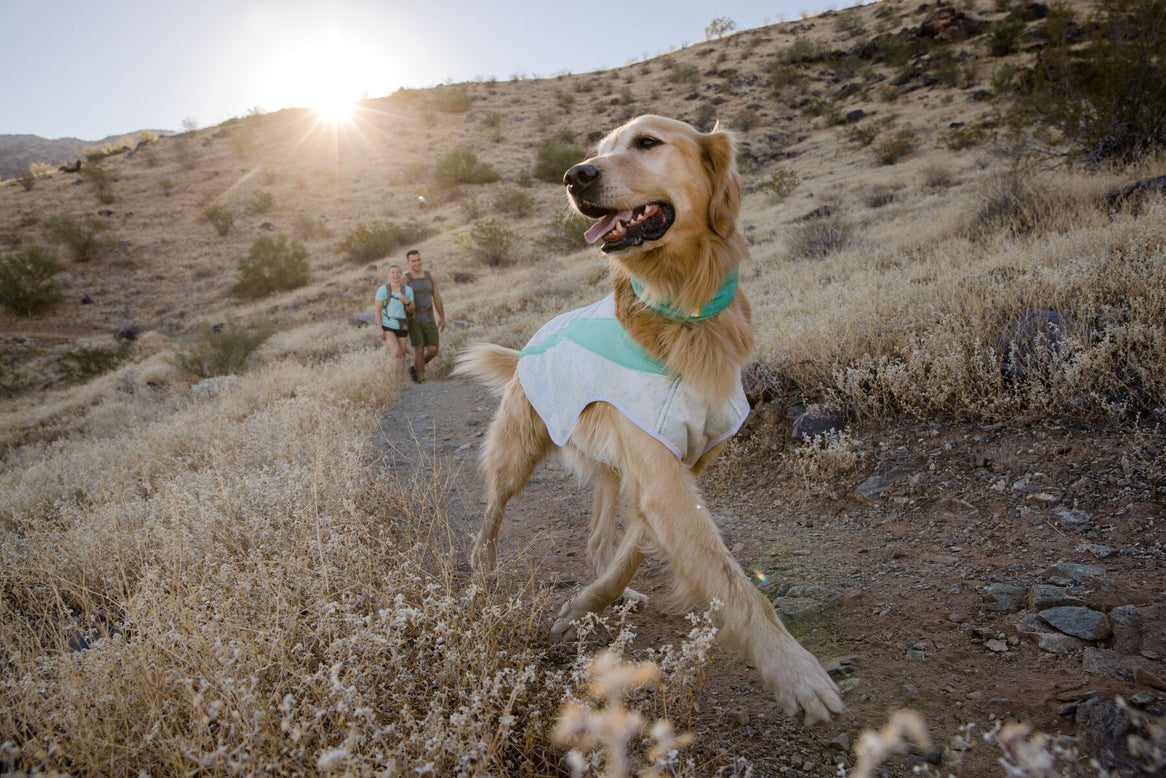 " This made my morning walks in the high desert with my dog so much better...especially in the summer! It gets hot here and my dog doesn't like the heat so much and we can't always get up into the higher elevations where it's cooler. The vest makes the morning walks so much better for us both! My dog now is happy to go at it...he likes the vest and he's so much livelier because he's cooler! Great design and simple to put on. "
-Denise & Einstein on the Swamp Cooler™ Vest