Guide dogs enrich the lives of the blind and visually impaired by helping them navigate daily life safely and independently. Beginning as puppies, guide dogs go through a rigorous and thorough training program until they are comfortable with all aspects of guide work. In the final stages of training, dogs fine-tune their skills and apply their knowledge to new situations in larger cities and more distracting environments. Dogs also learn 'intelligent disobedience,' such as refusing to obey a forward command if there is a car approaching.
Once they demonstrate that they are able to reliably and safely respond to a variety of situations, a guide dog is paired with an individual with vision loss. The team trains together for several weeks before graduating and setting off into the world.
Ruffwear partners with guide dog schools to better understand and provide the gear needed by these highly skilled dogs and their human companions. These partnerships have resulted in gear like the Unifly™ Harness, Protégé™ Vest, Audible™ Beacon, Guide Dog Sign, and Guide Dog Pouch.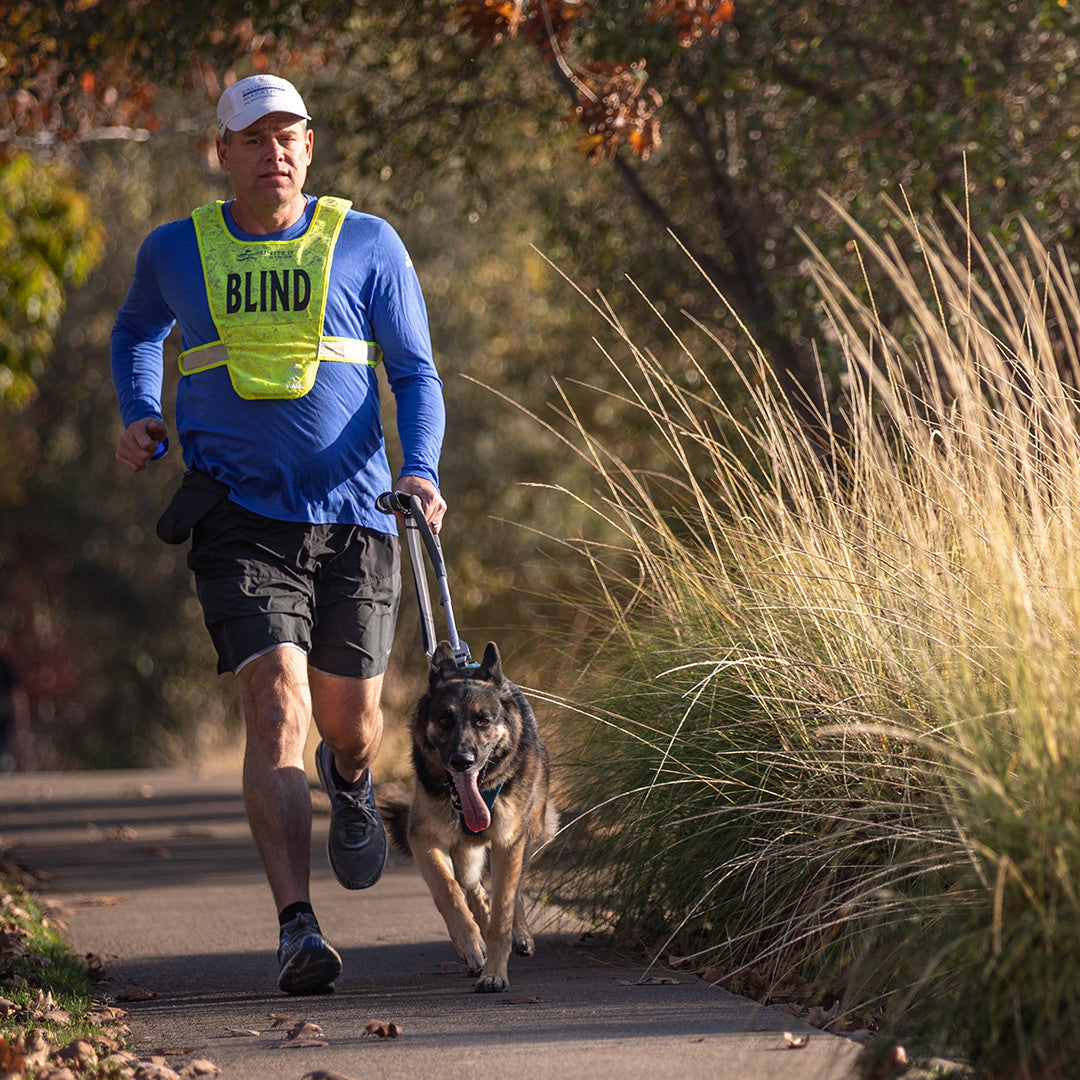 " For the past 35,000 years, humans and dogs have developed a very special emotional bond. The UniFly™ celebrates our connection with dogs in a very purposeful way. The thoughtful design embodies the evolution of our natural desire to feel connected. "
-Thomas Panek, President and CEO of Guiding Eyes for the Blind
Featured Story
Forward Together
The Guiding Eyes for the Blind Running Guides program graduated its first team, Klinger and Richard, in 2015. These specially trained dogs enable people who are blind and visually impaired to run with only their guide's support. For the first time, runners with vision loss don't have to rely on human guides.