All of our products are rigorously field tested and we proudly guarantee against defects in materials and craftsmanship.
Ratings & Reviews
Customer Reviews
Write a Review
Ask a Question
03/19/2020
Charlie B.
United Kingdom
Flagline harness amazing
We got a cheaper harness elsewhere and had to send it back due to it coming apart. This harness is awesome in comparison. Best we have used. Its a good material and fits very well based on guidance measurement. Our dog loves it. We love it. Easy to get on over the head. Very secure.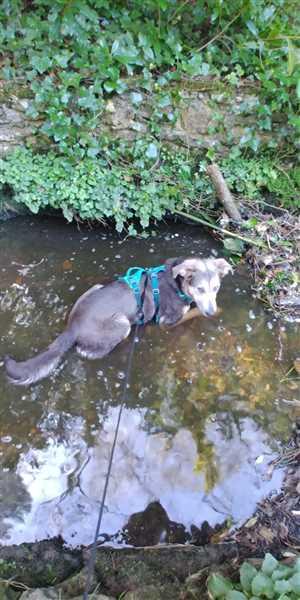 Thanks for the fantastic review!
02/16/2020
Clare W.
United Kingdom
excellent quality
excellent product as always and really speedy delivery
02/15/2020
Jennifer K.
United Kingdom
Perfect
My wriggly little pup can't escape from this harness. She hasn't even tried. I need the front attachment to keep her from pulling me over when she sees people she likes and bounces play bows in all directions. I am also delighted to have the top handle. I have only used harnesses with a top handle for my dogs to help getting on and off trains since one dog fell under the train as she was getting off. Luckily it was at the terminus and she was just very shaken.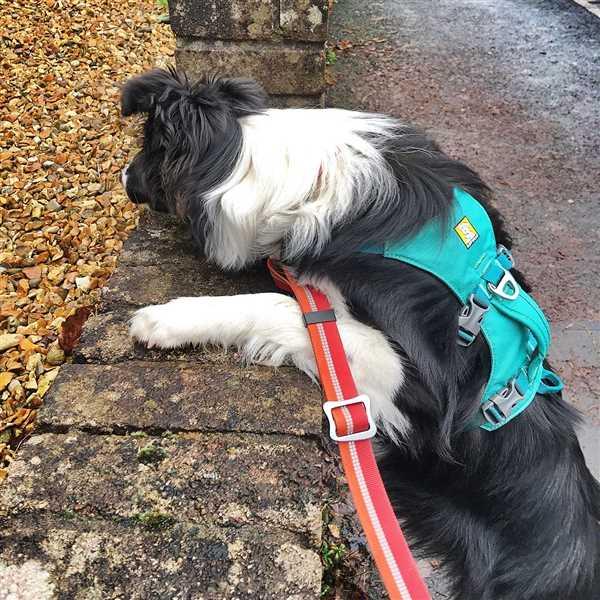 Thank you for your review!
01/21/2020
Sally C.
United Kingdom
Top drawer
The flagline has been worth the extra. My last dog (a collie-cross) had the front range for daily use and that was great; as he got older and needed a little help when out on the fells I got him the webmaster. My new collie inherited the webmaster because he's a rescue and a little flightly / nervy in these early days but the webmaster was a bit bulky. He escaped once in his first week in a panic when he got scared and the webmaster didn't survive. When I got him back, it was torn almost right through. I replaced it with the flagline because of the security of the handle and the ability to clip on in different places (He's double leaded currently in new situations!). The functionality as well as the fact it is lightweight means it's great for him in these early nervy times day to day. In the longer term, if he needs it out on our more challenging runs over the moor, I can clip him to a long line round my waist or hold onto him securely, if he's anxious about anything. Perfect for him.
01/17/2020
Sue B.
United Kingdom
Flagline Harness
I bought the Flagline Harness for my 4 year old Clumber X Cocker who due her poor recall is attached to 10m line. I needed a harness that would be easy to fit to her body shape as she has a deep chest so her body shape is more rectangular in shape. I already own a cooling jacket from Ruffwear so knew she fitted into a S size. The harness is fantastic, as there are so many points where I can alter the fitting. She now wears it every time we are out walking. Due to the ability to fit it properly the harness does not move around her body and her line no longer gets trapped under her body which with other harnesses was happening. Now I have it set up for her it takes 10 secs to put on. An excellent piece of kit , well made, good colours. One thing I might add is somewhere on the harness to put an ID tag, not to dangle. I have decided to write on the sizing label her details in case she is off the line and does not return.