All of our products are rigorously field tested and we proudly guarantee against defects in materials and craftsmanship.
Ratings & Reviews
Customer Reviews
Filter Reviews:
Ruffwear
Boomer
gums
texture
11/20/2019
Tracie
United States
Fun, but chewers beware!
Bought this for my dog since he LOVES the huck-a-cone and it seems the same idea. The larger size is quite big, so for independent play my 35-lb pup isn't able to whip it around in the same way as he loves to with the huck-a-cone. He loves chewing on the textured plastic part, also really loves to play tuggies with this toy. Unfortunately he gnawed off the knotted end of the rope in about 3 days, which is too bad.
Previous Ruffwear floating blue rubber retrieving toy got 5 stars. Didn't expect the newer look alike model to not float, so ended up w 3, that I have no use for. For this reason, (1) Star
Excellent first time through. Disappointed w product change or inability to purchase previous 5 Star product. Suggest clearly advertising that the look alike model does not float!! Tyou...please bring it back!! See photo below/floating in pool water!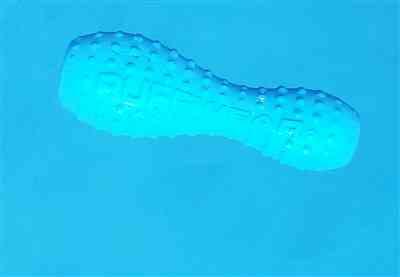 09/10/2019
fiona l.
United Kingdom
Replacement
Replaced a lost toy
09/06/2019
Thomas H.
United States
Awesome
Awesome!!!!! Blah blah
Disappointed
This is not for tough chewers. It was destroyed within a minute - I turned my wheelchair to head back inside because it was hot and he shredded the rope and 1/4 of the rubber within the minute I took to get to the door. I purchased this because of the comments of it being "tough" and "indestructible". But it is not. He is a poodle.