All of our products are rigorously field tested and we proudly guarantee against defects in materials and craftsmanship.
Ratings & Reviews
Customer Reviews
Write a Review
Ask a Question
03/16/2020
Claire T.
United Kingdom
Fantastic Toy For my Working Police Dog
The Huck-A-Cone is an excellent toy & very strong. I love the bright colours too we have the yellow one. They are great to throw & for tugging my working GSD loves his. Would highly recommend to everyone.
Thank you for the review and the fantastic photos, so pleased he loves his new toy!
03/12/2020
Elizabeth K.
United States
Rope Frayed Very Quickly
My dog loves it but the rope started to fray Day 1 so now it's off limits unless from her unless we're actively playing fetch and she's supervised. Granted, she's an expert in destroying toys and definitely put in some effort to make it fray, but I had hoped we would have more than just a few hours play out of it before hand. Otherwise it's pretty durable and I like that I can just remove the rope when necessary.
L
03/11/2020
Lindsey
United States
Weak
I love the idea of this toy but my pup had the rope torn off after having it for only a day.
02/01/2020
Amelia M.
United States
Instant Favorite
We have had this toy for five days and it is still her favorite! It's a fun alternative to a ball and the shape gives it an unexpected bounce when it lands. The rope makes it easy to throw and is a fun feature for her to play with. I wasn't sure about this toy at first, but I'm sure we will be ordering more in the future.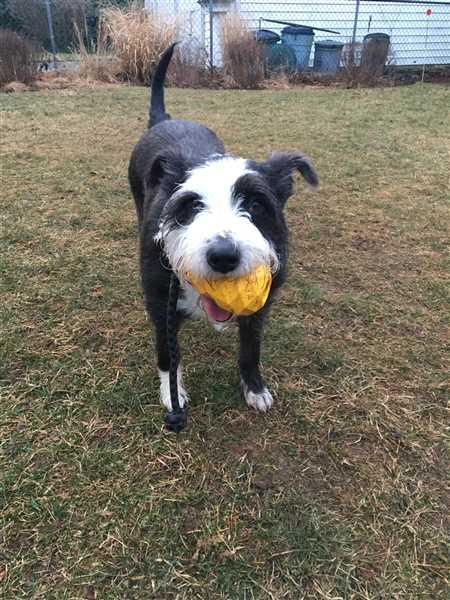 01/09/2020
Kurt G.
United States
Great toy and training tool
The product is great and the fassetted sides seem to provide a bit more grip in the dog's mouth, but then what would I know... if only Juno could talk! The rubber is tough and the bright color is essential. It would be cool in a glow-in-the-dark, for night play. She can always smell it but I cannot always see it.