All of our products are rigorously field tested and we proudly guarantee against defects in materials and craftsmanship.
Ratings & Reviews
Customer Reviews
01/10/2020
Brian A.
United Kingdom
Vert Jacket
We initially ordered the wrong size, but this was quickly rectified, and the correct size was promptly delivered. This is a well made product which fits like a glove, keeps the boy dry and warm and doesn't move around or ride up. It's not cheap, but you get what you pay for.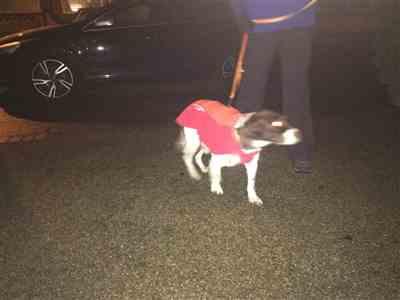 ST
12/26/2019
Sallie T.
United Kingdom
Absolutely Perfect
First wearing and it was tested in heavy rain. It kept my boy really dry and warm. Very pleased with the quality and fit, plus it looks super smart.
12/22/2019
Barbara H.
United Kingdom
12/12/2019
Lorraine G.
United Kingdom
Vert Jacket
I put off buying these two jackets for my Dalmatians due to the high price. BUT, they are worth every penny. Dalmatians are long, slim dogs and I have struggled to find jackets that fit them well. These jackets are perfect. Even the leg straps at the back are a great idea. Stops the jacket blowing up in the wind. Don't be put off by price. If you want a warm, waterproof but lightweight jacket for your dog, this is the one to choose.
11/28/2019
Charlotte C.
United Kingdom
Vert Jacket
Very good, washes up well and has the extra fleece lining to keep my dog warm as well as dry.