We share just about everything with our dogs – the couch, our bed, a tents, the last bite of banana. 
So of course we want to share the perks of a warm jacket as innovative as our own, just built from a dog's perspective. Because cold-weather dog gear means we can share more adventures this winter with the dogs we share everything with.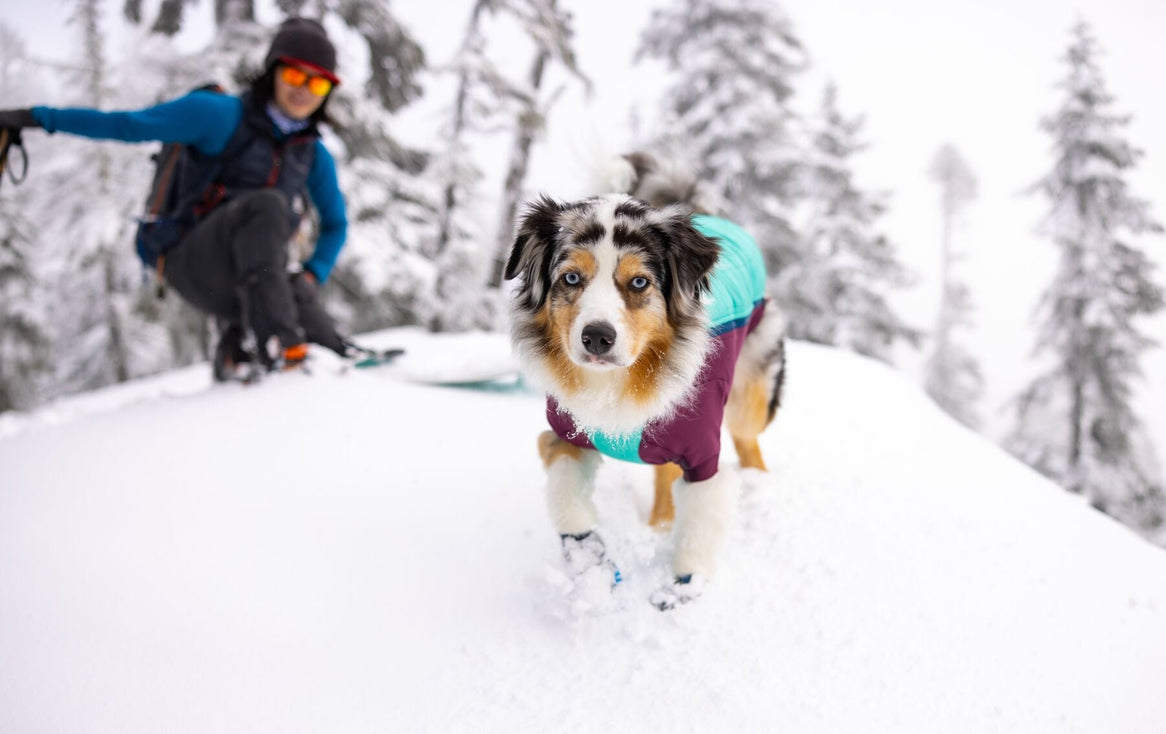 " I always said I'd never put my dog in a coat, I mean, he has fur. But, he's short haired and he did get cold in camp on a November backpacking trip. I purchased the Powder Hound Jacket. It did keep him warm and he didn't mind wearing it at all. The jacket feels of quality and the zipper is sturdy. So far, very happy with the purchase. "
-Tracey & Crockett
WINTER GEAR & ADVENTURE GUIDES
How To Choose The Right Dog Jacket

To keep exploring no matter what winter throws down, Ruffwear designs jackets with a range of warmth and weather protection, all crafted from a dog's perspective. Discover which style is right for your dog's next adventure.

Winter Adventure Tips & First-Aid for Dogs

A winter spent outdoors with your dog comes with both its joy and its own set of challenges: less daylight, cold temps, wet weather, and sharp ski edges can cut your adventure short. Read up on safety considerations for powder hounds from Dr. Bronwyn Fullagar.

How To Ski With Your Dog

Riding in the backcountry can be one of the most fun activities you do with your dog. With proper planning and practice, you can share powder turns with your best friend.

Preventing Snowballs: The Ruffwear Way

For those of us who charge through winter with extra fluffy canine companions, preventing the uncomfortable snow build-up is crucial to keeping those carefree powder moments fun for everyone.